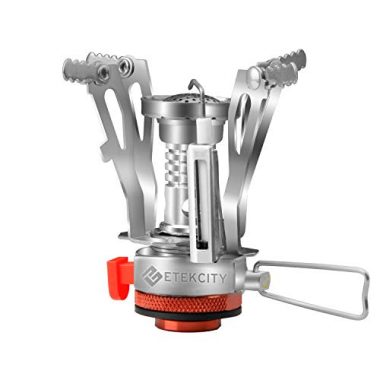 See Customer Owner Feedback >>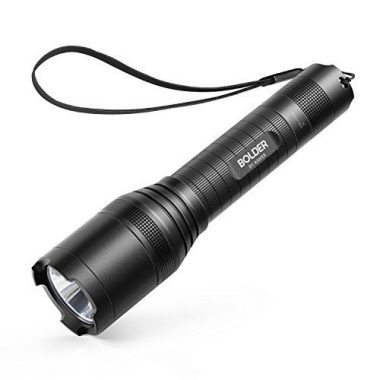 See Customer Owner Feedback >>
The Best Camping Gear & Gadgets
As the seasons change and the weather starts getting warmer, many people look for ways to start spending more time outside connecting with nature. As the flowers begin to blossom in the spring you are able to head outside and kickstart camping season. With the help of the best camping equipment you are no longer restricted by a few months of the year to connect with all the wilderness around you.
To make your time soaking up the sun and living outside more enjoyable, we recommend having the right camping gadgets along with you. No matter the type of camper you are, you know that the gear you bring is the most important part of camping. That is why we have listed the must have items to bring along with you.
Ready to get started? Let's go.
How To Choose Camping Gear & Gadgets – Buying Guide

As you may see with this and other camping equipment reviews, the gear you should bring with you varies quite a bit. From convenience items such as battery bricks to survival must haves like rope and knives, you require a fair amount of gear. When you are camping you are often limited by the amount of packing space, whether a car or a backpack, you have.
To help you determine which items are the most important for you, it is very wise to consider the type of camper you are and where you are going. It is not uncommon to overpack with camping. While you may want to bring only the bare necessities, there are some things you really shouldn't skimp on. Here we are talking about safety items. Bringing along items that will help you to be safer takes precedence over items that help to increase comfort.
Before you decide what is best for you to bring along, we recommend you consider the following.
Use
Camping can take a lot of planning and preparation. Having the right gear is not only a necessity but also a safety concern. It is important that your gear is actually useful rather than just cosmetic.
When packing for camping, we recommend knowing how to use every single item before packing it. Beyond that, it is important to check that you have all the parts with you to make it work. A flashlight without batteries, for example, will be rendered useless on the trail. Likewise, a stove that has no propane or lighters will not do you any good. Understanding how your gear works and ensuring you have all the parts will go a long way into making your camping adventures better.
When packing for your trip, it is wise to pack the items that are going to be useful to you first. This includes water, food, wool socks, lighters, fire starting kits, first aid kits etc. After you have packed all the necessities, you can then fill any remaining space with comfort items.
Especially if you are going to be driving into your campsite, packing for comfort can really take your camping experience to the next level. Things like pillows and camping chairs still have specific uses while still being considered luxury items. These also include items such as brick chargers that will keep your electronics charged up when you are without a plugin source. This can be as much for safety as it is for comfort.
Going one step further, there are items that are strictly for your comfort and add to ambiance rather than serving a real purpose. These items are more luxury pieces but can really make your experience fun. Things like Bluetooth speakers, books or kindles, and iPads can make your experience much more enjoyable. In our modern world, it can be hard to imagine straying too far away from these gadgets. Packing smart means that you don't necessarily have to.
While there can be much debate about what is considered "useful" when camping, there are a few items that are widely accepted to be the most crucial. A first aid survival kit is one of these items. We recommend getting one that is fully stocked including things like thermal blankets.
Firemaking kits should be at the top of that list as well. Whether you use your fire as a way to roast your marshmallows, a heat source, or as an SOS signal, it is important to be able to effectively start one no matter the outdoor conditions. Having the best lighters or matches is a key part of this. Thinking of things such as food and water are key to survival. That is why items like the LifeStraw can really save your life.
Functionality
When you are camping, no matter the type of camping you are planning on doing, you will have a limited amount of gear along with you. Because you can't bring your whole house with you, especially if you are trekking into your site, it is important to ensure that the gear you bring has a purpose.
Ensuring that all the gear that you bring along camping has a function will lessen your chances of overpacking. This is especially important if you plan to hike into campsites as you will only be able to bring along what you can carry on your back. With most outdoor gear, manufacturers work overtime to try to create products with multiple uses in order to increase its functionality.
Everything on our list has a purpose and function. They work to increase your happiness, safety and comfort while camping. Spending your time outdoors gives you direct exposure to the elements and can be quite a bit more uncomfortable than sitting in your comfortable clean heated house. There are many things you can do to increase your comfort, after all, camping should be fun and not stressful.
All of the gear and gadgets that you bring along should be easy to use and not have a long list of steps to get them to work properly. Durability is also another vital aspect of camping items. Knowing that you can count on an item to stand up to some dings and dents will give you the confidence to have a great time in the woods.
Type Of Camping
There are many different types of camping. Your gear should fit your style and what you need it for. The style of camping will dictate the size and use you'll need for each individual item. Not all pieces of your equipment will have to be small and lightweight but they should all serve a purpose.
For example, if you're planning on backpacking into the backcountry you'll need gear that's small and lightweight to take up little to no room. That's because every single ounce of extra weight will not only limit your range and distance you're able to hike but will also make you more fatigued. If you're looking to go the longest distances you'll want the smallest and lightest gear you can find.
If you are looking to glamp, on the other hand, you won't need items that are small and will rather look for those that are highly functional and stylish. You'll be able to bring along larger items that may only have a single use. But you won't mind because you'll be able to roll up to your campsite and not have to carry all your gear with you on your back.
FAQs

Q: What Are The Best Camping Supplies?
A:
When deciding on what gear is the most important when camping, it is important to first consider the type of camping you plan on doing.  When you are camping in a drive in site in the middle of an urban city you will require different gear than if you have trekked 10km into a site in the outback.
Secondly, you should consider how long you plan on being gone. If you are going for one night you will need far less gear than someone going for a week-long trip in the woods. While you may think you only need more clothes and food, you will also need more wood, matches, and batteries. When camping for one night you may not need a camping stove as you can simply roast some hot dogs on a fire. For a week-long camping trip, you will likely need other resources.
We also recommend you consider the type of camper you are. This one is most often the hardest to gauge as many people tend to oversell their experience levels. If you are someone who is looking to bring along modern comforts such as Netflix downloads and hot showers you may be looking at more gear. If you are looking to get disconnected with modern life and would rather cook the fish you just caught from the stream, you are going to need an entirely new set of gear.
Before deciding on the gear that is right for you, it is important to first consider the items that will be most useful to you. No matter what type of camper you are, having a way to cook your food is important. That makes a camping stove a very universal gadget. Likewise staying warm is important no matter who you are. A pair of wool socks will help to make almost every camper more comfortable and is, therefore, a smart buy.
Q: How To Choose The Best Camp Gear If You Are Tight With Space?
A:
Many campers are on a hunt for items that take up the least amount of space possible. Whether you are trekking into your campsite, packing for a large group, or just simply have a compact car, having gear that is compact is important. Many manufacturers are seeing this need and advancing their technology to take up as little space as possible.
Luckily, many common camping items are becoming incredibly small in design. With a smaller packaging generally comes a lighter weight as well making them ideal for those looking to trek into sites. A good example of items taking up less space is the camping stove. These used to be quite bulky in design but now can be quite small.
If you only have a limited amount of space you'll want to look for items that have many different uses. These multi purpose items will be versatile enough to be used in a variety of different situations or serve many functions. The Swiss army knife is the most popular example of this.
One example that we find specifically useful is a power bank that has a built in flashlight. This solves two problems with only one device making it so you can pack lighter. This will not only save you space but can also money as you won't have to purchase two items.
Globo Surf Overview
Whether you are choosing between cool camping equipment or those that can prove lifesaving, it is important to come prepared. When you can, overpacking isn't always a bad idea. When you are trekking into a site, however, you will be able to bring a lot less with you. The best camping accessories are those that will allow you to bring the comforts of modern life with you out into the wilderness. All of the items on our list do just that to combine comfort with functionality.
More Camping Reviews:
More Gear Reviews:
Have you ever used any of the camping equipment from our list? Let us know how it improved your camping experience in the comment section below.
Globo Surf Camping Gear Pieces Reviews
; ; ;
★★★★★
"
Thanks to this article I finalized my camping gear checklist so now I am ready for my camping trip.
"