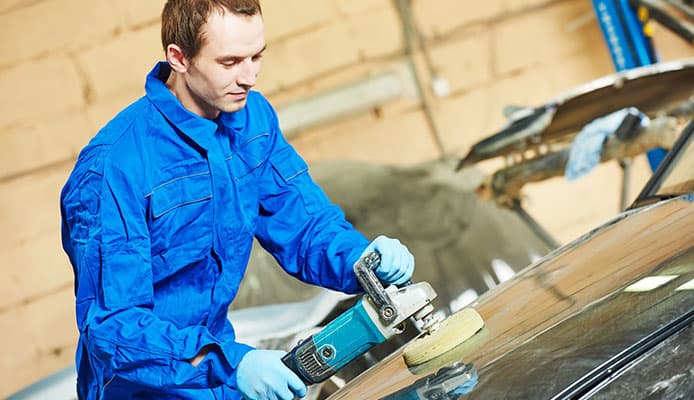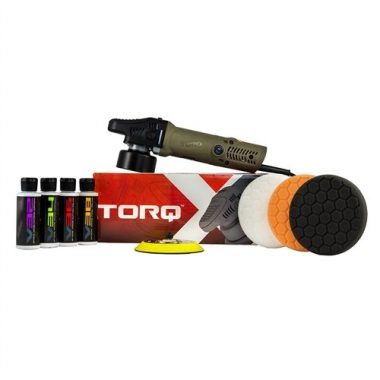 See Customer Owner Feedback >>
See Customer Owner Feedback >>
Everyone wants to keep their boat looking in the best shape possible. Even on a small boat though, polishing by hand can be an exhaustive experience that takes a lot of hard work, but that can be vastly minimized by getting the best boat buffer.
The best boat polisher is going to be able to give your boat a brilliant shine in no time. There are a few key features to consider, which is why we have created with a buying guide and completed boat buffer reviews to ensure you're going to be able to pick the perfect product for you.
How To Choose A Boat Buffer – Buying Guide

Speed
With a buffer, the speed is going to be important depending on what type of task that you are going to be doing. This is why it's a great idea to look for a buffer that is going to be able to have a variable speed setting.
There are three groups of tasks that require different speed settings with the first one being that waxing requires a slower setting in order to be able to get the finish. If you want the best polish finish, then this will require a medium setting of the buffer.
The highest setting of the tool is going to be the most ideal for when you want to clean your boat and remove oxidization and any paint that might be peeling off. It's likely that you will want to complete all three of these tasks at some time, therefore variable speed is important.
Durability
These machines are going to be moving at a very fast rate and therefore their build quality is going to be vitally important otherwise they aren't going to be able to last for very long at all. Durability is going to be a key issue for your boat buffer.
One good way to check that you are buying a quality product is to check the user reviews from those who have been using the product for a while. You'll soon be able to see if you are going to be having any issues with it.
Another aspect that can give you confidence in buying the product is if it has a warranty on it. This will give you peace of mind knowing that if anything fails, you will be covered. All of the product that we have looked at here have a high level of quality and will last for a long time.
Comfort
If you've ever used a device that oscillates extremely quickly like a buffer or a sander when you will know that if the grip is uncomfortable, your hand can quickly get sore as the vibrations will rattle through your hands and make it very sore.
There are a few factors that are going to affect comfort with one of them being weight. Some people might want to look for a lighter model to prevent their muscles from getting sore. The biggest issue with comfort though is going to come from the grip.
This needs to be well placed and having a softer finish like rubber is a great bonus. One hand will usually be placed on the main body of the device and the other needs to be close to the buffer head. This will be done with a top grip, a palm rest or a side handle next to the head. This will allow you to maximize control and minimize hand vibrations.
Ease Of Use
These devices need to be easy to use that they will be moving at a very rapid rate and therefore you are going to need a good level of control. This also extends to the switches and the dials that are on the boat buffer too.
As we discussed earlier, the handle placement is going to be very important but this also links to the ease of use too. Having your hands in the correct position will allow you to be able to easily maneuver the device as you wish.
You also want the switches and dials to be close to those hand positions to allow you to easily switch the device on or off and also change the speed settings easily. This will allow you to not only carry on with the buffing very easily but also it will be safer too.
FAQs

Q: What Is Boat Buffer?
A:
In order to be able to polish or wax your boat, it requires the rubbing in of whatever solution that you need and to do that by hand is going to take a very large amount of effort, especially if it is on a particularly large vessel.
A boat buffer is going to be able to take away the majority of that effort and enable you to be able to buff your boat in next time. It will imitate the motion of your hand and ensure a great finish with the various heads it can have.
Q: How To Buff A Boat?
A:
Before you start buffing your boat it's important to take a few simple steps that will enable you to have the best finish possible. Firstly, you want to clean down your boat and make sure that there isn't any debris lingering on it.
After that, you will want to add a small amount of product to the pad and slowly work it into the boat. As you get more comfortable and further into the process, you will be able to increase the speed to ensure that you are going to have a great finish.
Q: Do I Need To Clean My Boat Before Buffing?
A:
Cleaning your boat is going to be a vital part of the process for a few different reasons. If you apply wax or polish to a boat that has dirt then it's simply not going to shine very well and you aren't going to be able to get a great finish.
More than that, however, if you are using a buffing machine and catching little bits of dirt and debris then this is going to be driven into the surface of your hull and case a large amount of scratching which will ruin the look of it.
Q: What Other Tools I Need For Buffing?
A:
Firstly you need to make sure that you are getting the best polish or the best wax solution possible. This will ensure that you have a high-quality finish, and also if you need it, getting a product that can remove oxidization is important.
After that, you simply want to ensure that you are using the right pads for the job. You will want to use a compound bag in order to get to the finish and apply the solution and then you a polishing pad to finish the look. After that, wiping down with a microfiber cloth would be ideal.
Globo Surf Overview
Unless you want to spend many hours buffering and finish with very sore hands and muscles, getting a buffer machine is going to make your life much easier. These devices will be able to orbit very quickly to leave you a great finish with minimal effort.
Everyone wants their boat to stand out, it could be having the best marine speakers, making it shine like new or having a great grill to impress your friends. These buffers are a part of what will make your boat stand out from the crowd.
Hopefully this guide has given you all the information that you need to ensure that you are able to pick the best product for you. Once you have, you will be able to restore your boat to its former glory with ease and drop anchor to allow your boat to shimmer in the sunshine.
More Boat Reviews:
Globo Surf Boat Buffers Reviews
; ; ;
★★★★★
"
I used to call a professional to do the buffing but after reading this article I have decided to go ahead purchase a buffer and do it on my own. Thanks for the great info, it will save me lots of money.
"