Bindings are most often an afterthought for every beginner skier. It's not until after a few tumbles that you realize just how important a piece of equipment they are. For advanced alpine skiers, as well as backcountry and tourers, getting the best ski bindings can seriously transform your skiing. This is because good quality bindings designed for your skiing style will make you a lot more confident, but also add some serious weight to your set-up. Bindings suited for you will allow you to push the limits of your own abilities, all while leaning on their back.
They're often the last piece of equipment that you buy, but may very well be one of the most important. They're the only thing that connects you to the skis and allows you to glide downhill, feeling the sensation of skiing. They have built-in safety features that will minimize injury if you fall. Ingenious pieces of technology, bindings can look complicated first off. With such a wide selection of bindings available, it can be difficult to know where to start. So, get your gear together, and see the best all mountain bindings for you.
Marker Griffon 13 Ski Bindings
See Customer Owner Feedback >>
Salomon Warden 11 Ski Bindings
See Customer Owner Feedback >>
What Makes These Bindings For Skis Stand Out

Highly versatile and adjustable design

Guarantees excellent balance

Works with almost all boots on the market

Low profile design

Perfect release settings system, great for freeride skiers

An overall stable and firm pair of bindings
Material: Stainless Steel
Weight: 1.8kg
DIN Range: 3.5 – 11
Recommended Skiers Weight: <110kg
Look SPX 12 Dual Ski Bindings
See Customer Owner Feedback >>
What Makes These Bindings For Skis Stand Out

Full metal housing

Great for steep turns

A highly functional multidirectional release settings system

Lightweight, yet firm design

Offer amazing value for the price you pay

Significantly boost performance
Material: Stainless Steel
Weight: 2.2kg
DIN Range: 3.5 – 12
Recommended Skiers Weight: <113kg
Look Pivot 12 AW Ski Bindings
See Customer Owner Feedback >>
What Makes These Bindings For Skis Stand Out

Very safe, reliable, and stable

An excellent choice for advanced skiers

Allow a lot of flexibility and movement

Absorb energy, helping you avoid a premature release

Well built & lightweight design

Moderately priced
Material: Stainless Steel
Weight: 1.9kg
DIN Range: 4 – 12
Recommended Skiers Weight: <115kg
Tyrolia Attack 2 11 Ski Bindings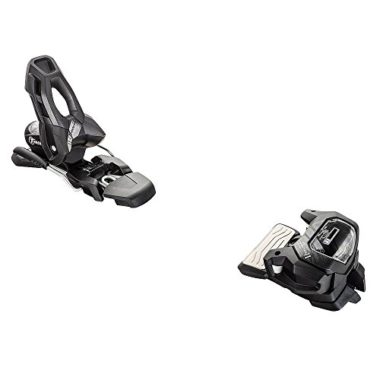 See Customer Owner Feedback >>
What Makes These Bindings For Skis Stand Out

An affordable, yet a high-value option

Well designed & suitable for beginners

Smooth and stable release settings

Highly conventional piece of ski gear

Tough and durable
Material: Stainless Steel
Weight: 2.13kg
DIN Range: 2 – 11
Recommended Skiers Weight: <120kg
See Customer Owner Feedback >>
What Makes These Bindings For Skis Stand Out

Excellent for non-aggressive and beginner skiers

The best choice for women and teenagers

Automatic toe wing adjustment

Highly flexible and versatile pair of the best ski bindings on the market

Guarantees safety, reliability, and durability

Gives a solid & trustworthy connection to your skis
Material: Polymer
Weight: 2.72kg
DIN Range: 3 – 10
Recommended Skiers Weight: <80kg
Voile Heavy Duty Mountaineer Ski Bindings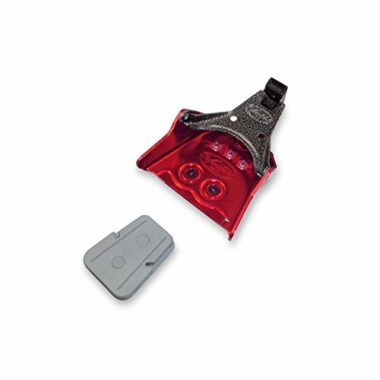 See Customer Owner Feedback >>
What Makes These Bindings For Skis Stand Out

A safe, reliable, and durable pair of bindings

Significantly boost performance for beginners, provide an excellent balance

Good energy transfer capabilities

Easy to adjust if needed

Strong and dependable

Lightweight, fit all normed boots
Material: Stainless Steel
Weight: 0.5kg
DIN Range: 3 – 10
Recommended Skiers Weight: <100kg
4Frnt Attack 13 Alpine Ski Bindings
See Customer Owner Feedback >>
What Makes These Bindings For Skis Stand Out

Highly versatile and adjustable, without compromising style or fit

Possess top-tier binding technology

Durable and lightweight design

Compatible with nearly all boots on the market

Give power to the skier on sharp turns
Material: Polymer
Weight: 1.72kg
DIN Range: 4 – 13
Recommended Skiers Weight: <100kg
Dynafit ST Rotation 10 Ski Bindings
See Customer Owner Feedback >>
What Makes These Bindings For Skis Stand Out

Very lightweight and compact design

Clean, simple, yet very high-functioning craft

An excellent choice for downhill skiers

Provide a lot of quality and value to the experienced skier

Rotating toe piece optimized for combating pre-release following sudden impacts

Fits most boots on the market
Material: Stainless Steel
Weight: 1.9kg
DIN Range: 4 – 10
Recommended Skiers Weight: <100kg
Marker Jester 16 ID Ski Bindings
See Customer Owner Feedback >>
What Makes These Bindings For Skis Stand Out

Very well-built

Guarantee compatibility with all alpine boots

Give a ton of versatility on the slopes

One of the best options for expert skiers

Boost performance, allow you to take risks

Light and comfortable to wear
View More By Marker Bindings »
Material: Stainless Steel
Weight: 2.35kg
DIN Range: 6 – 16
Recommended Skiers Weight: <120kg
How To Choose The Best Ski Binding– Buying Guide

Even though bindings for skis might not sound like the most interesting piece of equipment, getting the right one can make an enormous difference in your skiing game. For beginner skiers, it's really just connecting your boot to the ski and making sure it comes off in a crash before the ski twists your leg. If you're flying down the mountain and hitting the ground hard, you need the binding to be able to cope with that.
As an incredible piece of technology, a pair of bindings can look quite complicated first off. There are some key terms you need to understand before choosing your perfect binding, including their Features, Weight, Size, Durability, Type, etc. Since the bindings will play a key role in the transfer of power, responsiveness, safety, and performance, you need to grasp their importance and maximize them as a piece of equipment. We've broken down the must-know information on bindings so that by the end of this buying guide, you will know exactly what to purchase.
Features
Since most bindings on the market are designed for the traditional downhill skier, they are made to be simple and efficient. All Alpine Bindings are easy to slide into and lock, and they are also made to be compatible with all types of downhill skiing boots. Getting out these types of bindings is also easy, since you just need to press down in the binding's heel piece, and the bindings will automatically release. Plus, most bindings don't need to be lightweight for downhill skiing activities, so look for a very durable pair. They should provide you with performance-boosting features, such as great balance and strong transmission of power.
You should also look for bindings that have a low stand height – this way you will get a better connection to your skis with the bindings. If you crash, Alpine Bindings are made to release very easily, making them safe. Some of the more expensive bindings on the market also have immensely strong elasticity in the release, as well as a rotating heel piece to help the bindings release a lot easier. These are also made to give you a smooth ride when you hit the slopes, and help you absorb shock when you downhill ski, promoting safety since you won't feel fatigued or experience injury nearly as often as you would otherwise. If you prefer resort skiing, alpine bindings will highly benefit you also, since they are made to assist you in that activity. However, in other types of ski outings, alpine bindings don't typically perform as well as other types of bindings.
Weight
If you were to purchase a type of bindings for alpine, you will probably get a more lightweight binding option than other options on the market. If you know that you will be going uphill often, then the lightweight option of tech bindings, which are made to be very light in comparison to traditional bindings, and also feature a toe piece that has dual pins to help you better lock into your boots that are compatible with these types of bindings. Remember that, depending on the bindings you purchase, your skis may not be 100% compatible with them. Tech bindings most often don't work perfectly with a regular alpine or touring ski boot.
Like Alpine Bindings, Tech Bindings will allow you to release your heel each time you climb, so most climbing bars on tech bindings are low profile and can be easily used on steep hills – to prevent you from feeling overly tired. However, with the drop in the weight you get with Tech Bindings, you won't get as great of a power transfer when compared to traditional Alpine Bindings. So, more backcountry skiers prefer this type of binding since they are more lightweight. This type of binding works best for people who would like to ski long distances or people that go for several days in the backcountry.
Size
One of the most important factors, albeit often overlooked, is finding out the binding brake width. In fact, this is one of the most crucial things that need to be considered when selecting the right type of bindings. Brake widths come in a wide variety of sizes and are typically listed in millimeters as a stand for each model. To figure out the binding brake width you really need, you must measure the waist width of your skis to ensure that you get a close match between that and your binding brake width. In fact, most skiers select the brand of skis they want before getting bindings, just to make sure that they get the right fit.
There is no standard about what width you should choose for what ski, but it's a good idea to select a binding that is at least the minimum of the waist width of your skis and nothing below that number. You want to avoid having to get your bindings' bars bent or adjusted since this can affect performance, although it can be done. Also, avoid getting a brake that is too wide for your skis. Brakes that are too wide can drag and create problems if you hit hard pack snow. So, the usual suggestion is to select a binding that is no greater than 10-15mm wider than your ski's waist width measurement.
Durability
Most manufacturers, for example, Marker and Atomic, will only use the best and most durable materials to manufacture their bindings. You won't find many low-quality materials created by well-known brands. Most well-known brands will design their bindings with high-quality materials that include metals such as magnesium, titanium, stainless steel, or carbon. Also, you will notice that most brands offer features like adjustable toe heights and bindings that will help you hike uphill for added comfort. Most brands also use systems that are easy-to-use and have good DIN options as well.
Toe and heel pieces on bindings are made to securely hold your ski boot and keep you connected to your skis, so you should get efficient power transfer from your legs as well as a smooth, high-quality feel. Also, springs are designed into bindings to help keep your boot connecting to your bindings, giving you great power and an overall boost in performance. Of course, depending on your budget, you can get bindings manufactured with different materials, and made with different types of toe and heel pieces. You will find bindings that are made for beginners, as well as higher-priced models made for experts that offer more options. When you consider what you need, you will need to factor in what your skill level is, what is most comfortable for you, and how much money you can afford to spend.
Type
Depending on the type of skiing you would like to indulge in, there are three basic types of bindings: alpine (downhill) bindings, tech bindings, and alpine touring (AT) frame bindings.
Alpine bindings are for your classic downhill bindings. They have a simple entry – slide your toe in, and press down your heel to lock in. It can accommodate the soles of a traditional downhill ski boot. Exiting is just as easy, usually done just by pressing the binding's heel piece downwards. A lower weight isn't a be-all and end-all requirement in bindings for alpine, so they have the benefit of substantial construction that has excellent transmission of power. Additionally, their low stand height helps better connect a skier to their skis. And even if you crash, the release is consistent and typically very safe. High-end bindings with good elasticity in the release actually rotate before letting go. This gives you a chance to push your skills without an accidental early release, but when it does go, it's pretty smooth and the extra give reduces your risk of injury.
Tech bindings replace the traditional alpine toe piece with two pins that lick into tech-compatible boots. They are ultra-light and are an excellent choice for skiers who will spend hours traveling uphill, where dropping ounces becomes a necessity. There is an important distinction between standard alpine and touring boots since they are not compatible with tech bindings. These bindings share a similar intent as the alpine touring frame category, with the option to release the heel for climbing. You will also see low profile climbing bars that can be deployed on steep slogs to reduce calf fatigue. The drop in weight does come at the sacrifice of power transfer, and as a result, they're best suited for backcountry specialists that are out to cut weight.
Alpine touring frame bindings are a crossover category that aims to take the best attributes from both alpine and backcountry offerings. Their framed design offers excellent power transmission for bombing downhill, but when switched into touring mode, the free heel and climbing bars makes them an efficient climber as well. Another advantage of this binding design is that it can accommodate a wide range of boots. Most alpine touring bindings can handle either a stand downhill pair of boots or touring boots that have rockered soles. However, you cannot take any old boot out and convert your set-up from alpine to AT with a simple binding swap. You will still need the added mobility and range of motion of a boot that's been designed for backcountry use. Weight is the price you pay for dual functionality, and as a result, they're not recommended for longer tours.
Compatibility
All alpine/downhill boots have soles that are compatible with bindings for alpine, comforting to a special design called the ISO 5355. So, for resort skiers, your boots will always be compatible with your bindings. The key, however, is finding the bindings that will stay fixed to your skis once you already know your boot length, which is usually different from your shoe size. This fixation can only be done by a professional.
While bindings for alpine are compatible with an alpine boot, ski tourers don't have the same guaranteed compatibility. Tech bindings are only compatible with a specific tech touring boot, limiting you to only that specific set-up. Only a few companies make bindings that are compatible with both an alpine boot (ISO 5355) and alpine touring boot (ISO 9523). However, if you want to enjoy ski touring and resort downhill with the same boots, you will need these dual-use bindings.
There is also a specific type of boots that have more of a sole rocker, as opposed to the flat sole of an alpine boot, which allows you to walk with more ease than if you were wearing standard alpine boots. These are called WTR (Walk to Ride) boots. WTR compatible bindings are almost always standard alpine bindings, but some also work with touring bindings.
Brakes
Ski binding brakes are like little arms that sit flush with the ski while moving and pop down the moment your boots are released from your bindings, either through a fall or a manual ejection. Brakes are designed to stop the ski from moving by itself. This is important in a fall as runaway skis can injure others or lose themselves in snow drifts. Brakes need to be wide enough to clear the edges of your skis but not so wide as to touch the snow while you're edging like a pro.
Make sure to not overlook the brake width of your bindings. It's a good idea to get a width that closely matches the waist width of your skis with the brake width. There are no hard and fast rules about what width to choose, but we recommend choosing one that is at a minimum the exact waist width of your skis. On the flipside, you also want to avoid a brake that is too wide since it may drag on the snow.
FAQs

Q: What Is The Difference Between Ski And Snowboard Bindings?
A:
Overall, there are not many differences between ski and snowboard bindings. There are bigger differences in the boots that skiers and snowboards use, and thus bindings must differ also.
Ski boots are attached to each ski individually. Skiers have two skis, one for each foot, clipped into them facing forward. Skiers can click into their bindings while standing up. The toe goes first and then you push down with the heel for the lock mechanism to attach to the base of the boot.
Snowboarders, however, are bounded into one board and the feet face at a sideways angle. While the snowboard boots lock into the bindings, the rider must bend over or sit down on the snow to get their boot locked onto the board. Snowboarders must fasten the mold of the bindings to their boot, whereas skiers stand into them. Unlike skis, snowboarders' boards are locked and don't come off easily in the case of a crash. This makes falls a lot more dangerous for snowboarders.
Q: Can I Use My Bindings For Different Types Of Skis?
A:
As long as your bindings are compatible with your skis and boots, you should not have a problem using them. Various types of bindings will be compatible with different types of ski boots, so you will need to really read what types of ski boots they'll work with. Many bindings today come with dual compatibility options that can help you with traditional downhill ski boots as well as AT boots.
Q: How Do I Know Which DIN Setting I Need?
A:
Every pair of skis has its own DIN range. Normally, on adult skis, the DIN range will be around 3 – 10. Your perfect DIN setting is determined based on your weight, height, and skill level. It should only be set and adjusted by a trained technician. If you cannot access a trained technician, you can easily solve this problem with online calculators that will solve everything for you.
Globo Surfer Overview
Skiing is all about fun and enjoyment. To have the best time possible on the slopes, you will need to get great gear, including a nice ski jacket, great beginner skis, and among many other things  great bindings. They will provide you with security as well as improve your learning curve significantly.
If you read our guidelines, you will be certain to end up with a pair of bindings you can easily improve with. We hope our buying guide will help you pick the best bindings for you!
More Snow Reviews:
Globo Surf Ski Bindings Reviews
; ; ;
★★★★★
"
Great guide for beginner skiers. Thank you for the detailed buying guide.
"