OUR TOP PICK

---

EDITORS CHOICE

---

BEST VALUE

---
If you have just starting snowboarding and relatively new in the game you certainly need a beginner snowboard by your side so that you can start enjoying the slopes as quickly as possible. However, with so many options claiming to be the best women's beginner snowboard, it is often difficult for beginners to make the right choice. Further, considering technical factors such as shape, profile, rocker style, or core, finding the best entry-level snowboard becomes even more difficult.
To help you in the matters, we have gone through several snowboards for beginner reviews and prepared a list of the 5 Best Beginner Snowboards In 2023 along with a comprehensive guide to help you out with your purchase.
How To Choose A Beginner Snowboard – Buying Guide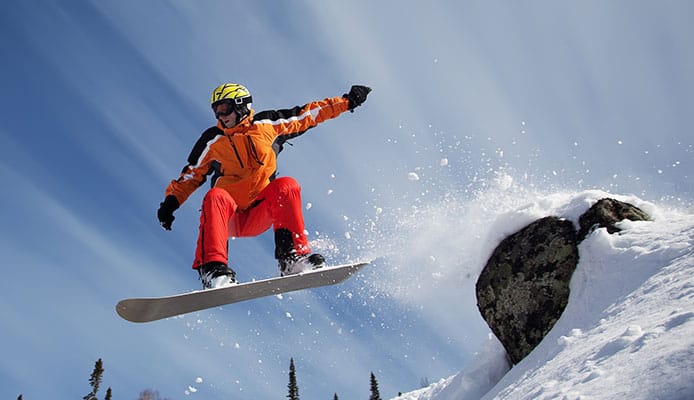 Versatility
A good beginner snowboard must be as versatile as possible. As a beginner, you want a board that allows you more and restricts you less. This way the learning and progression go at the right pace and ultimately helps you master the snowboarding quickly. This can also help you in growing according to your strength as you can go through freestyle, casual, free riding modes and pick the best snowboards for beginners that suits you the most. 
Material
Nowadays, finding the best snowboard for beginner to intermediate is easy, the trick is finding the right one for you. The snowboard you pick should be made with the right materials to ensure it is durable. For that, study the construction of a snowboard thoroughly and shortlist only if the board has a durable core as well as support. 
Size
The snowboard size matters for stability and at the beginner level, picking a stable snowboard is of utmost importance. This is because a stable board can help you develop a position and learn fast. For that reason, you need to ensure the right mapping of size to your body weight and positioning style. 
Length
While picking out a beginner board, it starts with understanding how the length of the snowboard affects ride type and style. The right way to choose a beginner board is directly in the middle of your suggested length range.
Stability
If a snowboard has a high level of stability, it ensures that as a beginner you can build your confidence, make turns without much hassle and improve your skill level immensely. 
You might also like: Perfect Women Snowboards 
Width
When just beginning the sport, you cannot have a board that is too small for your feet; this is why you need to match the size of your snow boots with your snowboard. A beginner women's snowboard The board should be wide enough to cover most parts of your feet.
Shape
The shape of a snowboard also matters when taking its performance into account. Snowboards are sized, engineered, and built differently for each style so it is important to understand the difference. There are a handful of good beginner snowboards shapes available:
Tapered: 

This is a directional mountain board with wider noses than tails.

Directional: 

These ones have a longer nose combined with a shorter tail. 

True Twin: 

True twin shape snowboards are symmetrical both in shape and flex. 

Directional Twin: 

It is a perfect combination of the directional and true twin. These boards have softer noses and stiffer tails.
Camber Profile
A cambered snowboard is bent downward so that the front and back are touching the snow while the center of the board is lifted off the snow.
Flex
These boards bend more easily than a stiffer board. For this reason, they are easier to initiate turns and more forgiving if you make a mistake.
Rocker Vs. Camber
What exactly are rocker and camber? How does it affect your board? 
Rocker: 

Rocker refers to an upturned shape where the center of the snowboard is in contact with the snow while the tail and tip are elevated.

Camber: 

This snowboard is bent downward so that the tail and tip are touching the snow while the center of the board is lifted off the snow.
Sidecut & Turn Radius
This is a term that refers to the difference in width between the tip, tail, and waist of the board. The "waist" of the board is usually the dead center of the board between your feet. Sidecut is important for modern snowboards because it helps in making carved turns.
FAQs
Q: Are shorter snowboard better for beginners?
A:
It depends. The most efficient beginner snowboard is the one that maps to your bodyweight, posture, and style. 
Q: What size snowboard should a beginner use?
A:
There is no particular size to go for good starting snowboards. Look for an option that suits your height and weight the most. 
Q: Is snowboarding hard for beginners?
A:
Snowboarding can be challenging sometimes but with a good beginners snowboard, the learning process should be easier for you.
Globo Surf Overview
The decision to buy a snowboard becomes even more challenging for beginners, as they need to pick a board that is crafted to fit their needs. But thankfully, a lot of options are available for beginners which can help them learn correct and fast. Hopefully, one of the snowboards for beginners we have listed caters to your needs.
More Snowboard  Reviews: