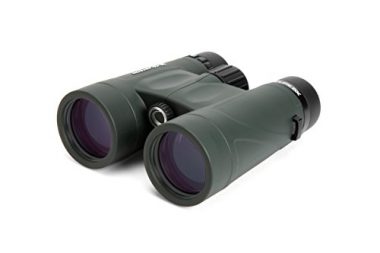 See Customer Owner Feedback >>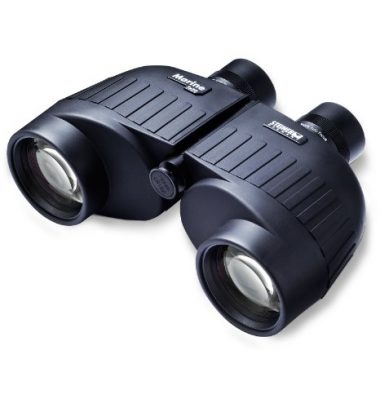 See Customer Owner Feedback >>
The Best Marine Binocular
Binoculars aren't all made the same and some require specific features for their specific uses. For marine binoculars, clearly a lot of thought needs to be put in the environment and the likely contact with water.
Due to that there are many things to consider before you can see which are the best marine binoculars such as whether they are resistant to fog and water or whether they can float. There are other aspects to consider too which we will go through later.
Here at Globo Surf though we have taken all those factors and looked at the marine binoculars reviews to work out what are the top rated boat binoculars. So read on and check our buying guide so that you can head out to the water with the best boat binoculars you can get.
How To Choose The Best Marine Binocular – Buying Guide

Magnification
The magnification number is a reference to how much further you can see than usual. The presumption is that the higher the number, the better, as you will be able to see further into the distance. While that is true, when you're on a boat you need to think about how stable you're going to be. If you're looking through a 10x magnification then it's unlikely that you'll be able to keep the image stable enough to see what you want. When you're on a boat 5-7x magnification should be more than enough for all your needs.
Lens Size
This is another aspect where it initially seems like the larger the size, the better but again there are more things to consider. The reason that bigger lenses are required is that they let more light into the lens which will give you a sharper image and one that is better in low light, this is why expensive telescopes have such a wide lens. Glass though, is heavy, and if you have a large lens then all the weight will be on that side of the binocular. When considering lens size, while you do want a higher figure, you also need to check the weight to make sure it's not going to be too heavy.
Fog
If you have binoculars filled with natural air then it will contain oxygen and a small level of water. When you have significant pressure changes in temperature, there is potential for the lens to fog up leaving your binoculars useless. To prevent this, you need to look for binoculars which are nitrogen-purged meaning that they have had their air replaced with nitrogen. This will ensure that your binocular won't fog up and you'll be able to use them at all times, without that natural air as well there is no way that the inner workings can succumb to corrosion.
Waterproof
If there is one feature that matters above all others in respect of marine binoculars it's their ability to be waterproof. If you're going to be in an around the water then there is a high chance that it's going to be in contact with the water sooner or later. Some a just water resistant while others are fully waterproof. You need your binoculars to be durable and part of that is not allowing any water in. If you see an 'IPX' rating then this needs to be at least 7, as any number below that means it isn't waterproof.
Floatable
Another aspect you want to consider if you're going to be in and around the water is whether your binoculars can float or not. While you're going to be out on the water a lot there is always a chance that an accident can happen and your binoculars can end up in the water. Not all the products we reviewed can float but there are straps you can buy which would ensure that your binoculars could remain buoyant if they went overboard. If there is any risk that it could happen, you want to take steps to ensure they don't sink, either by being floatable or using a strap.
Center Focus
Center focus is the ability to look down both lenses and end up with one clear image. This is done by amending the center knob and adjusting it until you have one clear image. There are binoculars which have the individual focus where you can adjust each eyepiece separately. Center focus is generally the preferred method though as it's easier, especially for objects which are closer to you.
Compass
It's up to you whether you would make any use about of a compass or not. Of course, if you need to look in a specific direction then having an instant reference to a compass would be useful but generally you will either be looking at something specific or already have knowledge of where you are. Therefore, having a compass shouldn't be a deal breaker but instead just be a useful extra to have on any given pair of binoculars.
Rangefinders
While a compass might be a useful extra in some respects, having a rangefinder can be very useful in determining the distance of objects. Unlike hunting rangefinders which have a laser to get an instant reading, marine binoculars use a reticle which can is used by measuring an object on a scale and then working out its distance. The reason laser rangefinders aren't used on water is due to the larger distances involved so they can't be as effective. Whether you need a rangefinder or not depends on your intended use for it, if you want to know how far away objects are then it can be very useful but they naturally have an additional cost.
Field Of View
Field of view is a very important aspect when it comes to binoculars as this relates to the width of the scene before you when you're looking into the lens. Obviously this is better the wider the field is as the more you'll be able to see. If you're searching for an object such as a man overboard then a large field of view can be very useful in being able to spot something as you won't have to scan the water as much. If you want to have a sharper focus and look for something specific then this becomes less important. It's useful to have a wider field view but it's not an absolute must.
Size And Weight
Generally the greater the focus and the greater the lens size, the bigger the binoculars will be. There are some models though which are very short and pack in their technology into a smaller space. Equally, there are longer binoculars which look longer and more elegant. It's important to check the weight and make sure that it's suitable for you and your needs. This is a personal preference depending on how heavy you want them to be and what you are going. If you need them for occasional use then having heavier ones might be fine but if you're going to have them on you all day then you might want to opt for something a little easier to carry.
Eye Relief
If you're the type of person who has to wear glasses then eye relief becomes a big issue. If you have to press your eye directly against the lens to get a clear picture then you won't be able to see much if you're wearing glasses. If you wear glasses then you need as much eye relief as possible and should be looking for at least 15mm so that you are able to comfortably use the binoculars even if you are wearing glasses. A long eye relief though can reduce the field of view so you don't want to look for this too much if you don't wear glasses. It's also important to note that if you are a regular glasses wearer without any eye conditions, then you would be able to see through the lens even without your glasses on. A good eye relief though will save you from ever having to take them off.
FAQs

Q: Why Do I Need Special Marine Binoculars?
A:
There are a few key reasons which separate marine binoculars from regular binoculars which so why it's important to have a specialist pair when you are out there on the water. The first one is the fog protection as being out on the water makes your pair much more prone to fogging up and becoming useless. The nitrogen-purged binocular will prevent this while keeping the insides protected from rust.
Another reason is perhaps the most obvious one and that is them being waterproof. If you're going to be on the water then you need a level of water protection for all your devices. This is a level of protection that a lot of non-marine products don't have which is a huge difference. Another big difference is their ability to float which is another great feature, if you're using binoculars for hunting or birdwatching when this is something that won't be required.
On other models there can be even more features which are perfectly suited to being a marine binocular. Having a compass can be a useful extra but the rangefinder featured on marine binoculars can be very useful and is a lot different from other types of rangefinder. If you want to take out your hunting binocular which have a laser rangefinder then this is going to be fairly useless when you're out on the water. Having a reticule rangefinder is vital if you're going to be looking to see the distance of objects while you're out there on the water.
As you can see, there are many reasons why marine binoculars are different from all other types as they are specialized for use while you're out on the water. If you already have a pair of binoculars then it's very unlikely that they'll be good enough to be used in a marine environment.
Q: How Should I Clean Marine Binoculars?
A:
As with any lens it's vitally important to clean it otherwise you're going to get a blurred image as smudges and dust can settle in the lens over time. If you're out at sea then it's likely at salty spray is going to get on your lens as well.
While it may seem easy to just breathe onto your glass and clean it with your clothing, this is not ideal and can actually make the situation worse over time. If there is any dirt or dust on your lens then using this method can scratch it against the surface. While this may cause little scratches that can't be seen with the naked eye, over time they can build up and create a cloudy image.
The first thing you want to do is get rid of any of that dust or dirt that might be sitting on the lens. This is marine binoculars are easier as you can just run the lenses underwater as you know your pair are going to be waterproof, you can also use a lens brush for this step.
Once you have done this then it's simply a case of wiping the lens clear but this should be done with a special lens cloth or any other type of soft cloth. Avoid using your clothing or paper towels as they will be too rough and could scratch the lens.
Q: Where Should I Store My Marine Binoculars?
A:
One of the most important things to state first of all is to always store binoculars with their lens caps on. This will prevent any scratching while they are being stored away and also prevent any build-up of dust or dirt which might make them much harder to clean. After that you just want to make sure that you are storing them in a safe and store place which is ideally dry. There are though Binocular cases available which you can install anywhere on a boat and have quick access to them while keeping them covered and secure.
Globo Surf Overview
If you have existing binoculars and are wondering why you have to get an extra pair then there are many reasons why you should look to invest in a pair of nautical binoculars. If you head out onto the water with a regular pair of binoculars then you could quickly find yourself needing a new pair anyway as they get damaged by water or lost to the sea.
Having waterproof binoculars is vital when you're out on the water otherwise they are going to get damaged very quickly. Whether you're looking for sailing binoculars or just out there on your regular boat there is always the chance that they are going to get wet and might even slip off the edge and end up in the water.
While you may be excited when thinking about your boat in regards to what speakers you want to install or if you need a GPS system, you also have to consider the practical and safety side of being out there as well. That involves the less adventurous things such as making sure you have the appropriate safety life jacket or fitting the right bilge pump.
Whatever the reason you need marine binoculars, they can be a vital piece of equipment and the models that we have reviewed here have a wide range of uses which are specifically tuned to being effective while you're out there on the water. Being able to resist fog, being waterproof, having the ability to float, being able to use a compass and having a rangefinder are all vital features that you need while you're out there. Other related articles that you might be interested in: sailboat winches and sailing anchors. If you like our lists of Marine Binoculars you may also want to check our article for boat shoes, marine batteries and marine stereos for a better boating experience.
Hopefully this buying guide has given you all the information you need to be confident that you are getting the best marine binoculars for you. There may be more considerations to take in than you may have thought but they all add up to helping you pick a pair that are going to be suitable. Once you do then you can head out onto the water confident that they are not going to be affected by the wet and will serve you time and time again whenever you have to use them.
More Boat Reviews:
Globo Surf Marine Binoculars Review
; ; ;
★★★★★
"
I couldn't understand the need for binoculars until I read your article. Very helpful.
"