See Customer Owner Feedback >>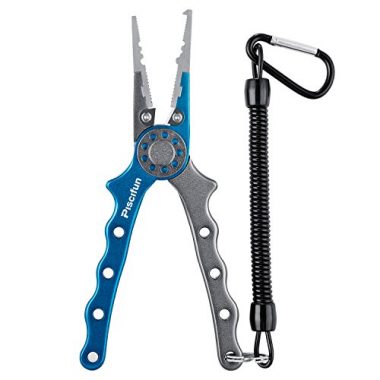 See Customer Owner Feedback >>
Buying presents can be a hard task, especially if it someone you don't know very well or if it for that person that just seems to have it all. One of the best ways to get some ideas for the perfect gift ideas is to consider that person's hobbies. If you have someone on your list that enjoys fishing, or is looking to get into the sport, then buying a gift couldn't be easier.
Fishing is an incredibly popular sport that has stood the test of time. For that reason, there are so many things that you can get for the fisherman on your list that they are sure to love. These are great for youngsters as well as joining the family for a fishing trip can be a very exciting activity. Getting the best gifts for fishermen couldn't be easier as there are more and more options out there.
To help make your gift giving a bit easier, we have found some of the best fishing present ideas available and listed them here. This is designed to make your gift giving a whole lot easier.
Ready to get started? Let's go.
Gift For Fishermen Reviews
How To Choose The Best Gift For Fisherman – Buying Guide

Buying presents can be a challenge. Whether it's Christmas, a birthday or something to say thank you, you want to ensure that the gift you give is something they will actually use. Buying for the fisherman on your list is easier than ever. There are many top rated fishing present ideas that they are sure to love but be sure to consider a few items.
Purpose
Functionality is the most important part of fishing gear. As with any outdoor activity, usefulness far outweighs simple aesthetics. You will want to opt for a gift that your fisherman will be able to get the most
Type
You may not know that there are many different types of fishing. Fishing done from a small lake kayak is very different from deep sea fishing. It is important to determine what type of fishing they enjoy. This will help you to narrow your search when looking for that perfect gift.
Occasion
It is wise to consider the season you are buying a present for. Gift giving can be incredibly fun and rewarding for occasions such as birthdays, holidays, or as a simple thank you. If you are giving the gift in warmer months, opting for something such as sunglasses would allow for a gift they can enjoy right away. On the other hand, for celebrations that come in the cooler months, a thermos may be better received.
FAQs

Q: How Would I Know What Is The Best Present For Fishing Enthusiast?
A:
Narrowing down the best present can be a challenge. Generally speaking, the best way to go is to have an idea of what is in their arsenal for fishing already. While you may not want to outright ask for the risk of ruining the surprise, a good idea is to ask for some stories. Do any include a need for bait? How about having trouble with some glare on the water? Knowing what is lacking from your fisherman's gear is a great place to start. From there, opting for the colors and sizes you know they would like is a great idea. If you really just don't know, there are a few ways to get a safe present. Sunglasses, clothes and thermos' are things you can never have too many of. Following that, a gift basket can be a great way give an all in one present.
Q: Is It Better To Buy Cool Or Useful Present?
A:
While you may be tempted to opt for the best and shiniest present in order to really get the wow-factor, that isn't always wise when looking for fishing gear. In fact, it is actually much better to opt for a present with function rather than aesthetics. You may be tempted with the many cute fishing gift ideas on the market but function should always win out.
Globo Surf Overview
Finding that perfect gift for the fisherman on your list could not be easier. Before you start your search, it is wise to gather as much information as possible. Try asking those close to who you are buying for to get a good idea of the gear they already have, the type of fishing they enjoy and what they may be looking for. This will help to ensure that you get them a present they will actually be able to use and enjoy. We hope this and other gifts for fishermen reviews help to make your shopping a bit easier.
More Fishing Reviews:
Globo Surf Gifts For Fishermen Review
★★★★★
"
With Christmas right around the corner I was thinking what should I get for my son, husband, and son in law who are great fisherman. Your article really came in handy. Thank you!
"