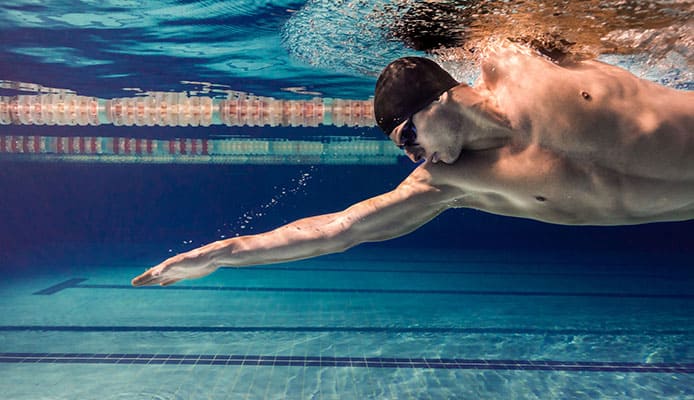 OUR TOP PICK

---

EDITORS CHOICE

---
1.

2.

3.

4.

5.

6.

7.

8.

9.

10.

11.

12.

13.

14.

15.

16.

17.

18.
Are you looking for the best gift ideas for swimmers that will be delivered to a dear friend of yours or your soulmate? You should search no more because here we've made a list to help you choose the best present for a swimmer. The help you with your selection, we have put a list of the most amazing ones, together with a review to help you match the preferences.
Hand-selected, these are presents that will work for recreational swimmers and professional swimmers alike. Great for both indoor and outdoor swimming, whether you are swimming in the vast ocean or a tiny pool, we have chosen presents that will spark joy into every swimmer's eyes!
How To Choose A Gift For Swimmer – Buying Guide
Swimming is a popular sport practiced by kids and adults alike. When looking for the best gifts for swimmers, it is important to consider a few things. Asking yourself a few questions and narrowing down what they may like will help you to choose the gift. In this buying guide, we have selected a list of the best gifts for swimmers in order to help you choose the best one.
Use
It is wise to know what kind of equipment is used by the swimmer worldwide, which will help you in the search for a great gift for your loved ones. But if your swimmer only participates in water aerobics, getting an underwater iPod may not get as much use. Likewise, if they tend to do most of their swimming in the ocean, you will want to ensure that you are gifting products that can be used in saltwater.
Purpose
Getting the best present that serves a function will ensure that it doesn't end up in the back of a closet. For that reason, it is smart to ensure that the gift that you are offering will serve a purpose to the swimmer on your list.
Type
It is important to consider the type of swimmer that you are giving your present to. Many people have a love for the ocean and swim for recreational purposes. Whether they enjoy splashing in pools or getting a whole body workout, there are many great ways that you can show your support. Others swim for sport. Many people join swimming lessons at a young age and carry it on as they grow. Also, they can be competing in competitions or expanding on the art of swimming, there are many different types of swimmers out there. Knowing what kind of swimming the person on your list enjoys will help you to find the perfect gift.
You might also be interested in:
Gifts For Scuba Divers & Gifts For Snorkeler
FAQs
Q: What Is The Best Present For A Swimmer?
A:
The best option for swimmers that are professionals will vary slightly from a gift for recreational swimmers. In general, those that swim for the sport will require gear with a bit more advanced features than those that do so for fun. The best present for a swimmer will vary from person to person. The best way to narrow down to the best option is to fish for some key ideas. You can do this by talking to them about their sport or by talking to those closest to them. A present that helps swimmers excel in their sport is always a great place to start.
Q: How Expensive Is A Good Present For A Swimmer?
A:
Swimming is a relatively inexpensive sport. We have found great gifts for swimmers for any budget, including great items starting from $10 and going as high as $250, this gift guide provides a well-rounded list. For a healthy budget of around $30, you will be able to choose between a lot of amazing gifts for swimmers.
Globo Surf Overview
When you are looking for a great swimmer gift this holiday season, be sure to consider the type of swimming they enjoy doing. From there, you will have no trouble finding out which are the best gift ideas for swimmers.
Do you have a fish on your present list this year? Why not embrace their love for swimming with one of the presents that made it onto our list? When you do, let us know how they liked it in the comment section below.
More Watergear Swim Reviews:
More Gift Reviews: