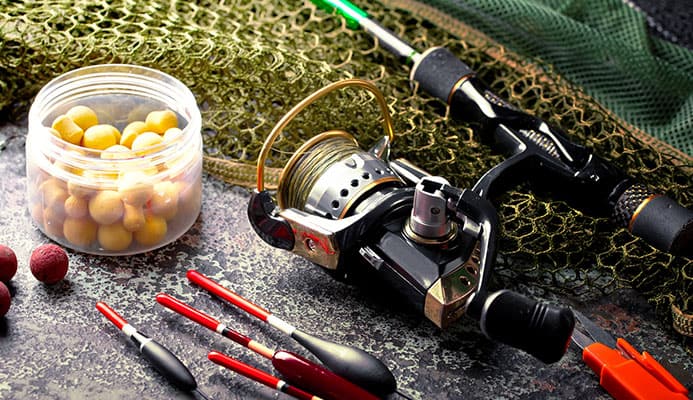 OUR TOP PICK

---

EDITORS CHOICE

---
Saltwater fishing is always exciting, but it needs the best of gears to get the most out of the activity. While there are other considerations as well, you need to have the best saltwater spinning reel with a strong and smooth drag system to subdue the larger, stronger, faster, and harder fighting ocean fishes.
But picking the best saltwater fishing reel is often challenging as you need to go through technical features such as construction style, line capacity, gear ration and map them to your needs. Further, the availability of so many options in the market also adds to the difficulty in picking the best.
That is why we went through several saltwater spinning reel reviews and listed down 10 Best Saltwater Spinning Reels in 2020 for you. Moreover, we used the information to compile a buying guide so that you can compare your choices.
How To Choose The Best Saltwater Spinning Reel – Buying Guide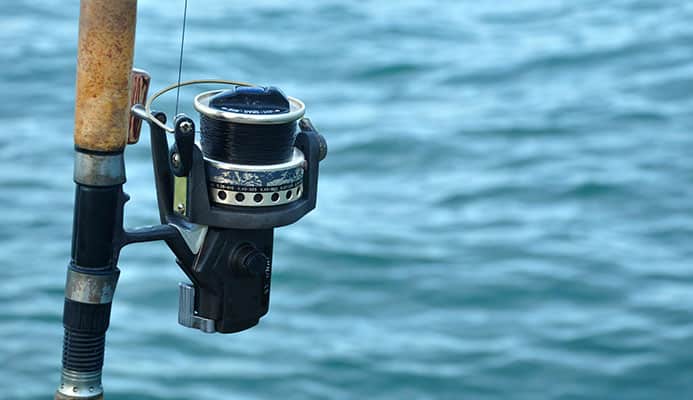 Construction and Material
One of the key things to consider in a saltwater reel is its construction as saltwater is very corrosive, and damaging to metals and composite materials. This is why make sure that your choice of reel comes with quality construction. Further, it should be crafted using strong, sturdy, and corrosion-resistant materials like heavy-duty aluminum, graphite, titanium, high-grade stainless steel, ceramic, or carbon fiber. Plus, ensure that your choice remains lightweights as that is also important in saltwater fishing.
Also, it is advisable to consider only those options that have quality seals, gaskets, shielded construction, and protective coatings as they block saltwater and sand from entering and damaging the internal parts.
Handle and Anti Reverse Handle
The handle is a very important component of a reel because it's what you'll be using to operate it. In general, large, beefy handles and a strong crank are durable and let you quickly reel in the line. So, pick a reel that comes with such construction. 
Additionally, it should allow anti-reverse handling to prevents the handle from going back and prevents the line from being pulled back out once it is reeled in, or avoid line slack. Here a piece of advice is to consider ergonomic non-slip handle that is comfortable and let you keep the grip on the reel when you hook a large one.
Specificity
To choose the best saltwater spincast reel, you also need to decide what type of fishing you are up for. While the bottom fishing calls for a rock strong reel with a very high line capacity, bass fishing needs a reel that can cast with precision and be capable of accomplishing sophisticated maneuvers, Likewise, redfish require a reel that delivers plenty of cranking power to fight them.
Related Review: Spinning Reel For Bass
If you're not going for a specific fish, or aren't sure yet, ensure that the reel you get has a high line capacity to handle different types of fish. 
Power
The power of a reel is determined by its gear strength and ratio. To ensure power go with an option that has metal gears and an optimum gear ratio. The gear ratio of a reel refers to how many times the spool revolves with each turn of the crank handle. While a high gear ratio such as 6:1 retrieves line faster and is ideal for quick-moving bait and retrieving smaller fish, a low gear ratio such as 4:1 retrieves more slowly but offers more power and leverage when pulling large fish out of deep water
Resistance
Ball bearings are stainless steel or ceramic balls that help reduce friction in moving parts. For the smoothest action especially if you want to target larger fish, buy a reel that has the highest ball bearing count within your budget. Go for at least five.
Drag
Large, strong, hard fighting, and fast swimming ocean game fish put a lot of strain on gear. The drag system on a reel is designed to bear some of that strain before the line or rod breaks. The best saltwater spinning reels have a strong drag system capable of fighting offshore species including larger game fish like Tuna and Marlin.
Related Review: Tuna Fishing Reels
Here, ensure that you select a reel with the drag capacity to tire, turn, and eventually land the largest fish you are after.
Retrieve
A quality reel stays put for a smooth retrieve. It should lock tight without moving backward, allowing you to set the hook, and it should stack the line fluidly and evenly onto the spool. Other factors that affect retrieval are the gear ratio and bearing count. Here, you should go with high number of bearings as the higher the bearing count, the smoother the retrieval. 
Spool and line capacity
Line is an essential aspect for saltwater fishing. The best choice in this case is to go for a long line that suits the type of fishing you are up for as you don't want to run out of line amid the action. 
The spool is what stores the fishing line you will be using. The size and configuration of the spool dictate the reel's capacity and castability. Here you need to consider a durable spool that can is big enough to carry the weight of your line. 
Also, keep in mind that the reel you opt for, should have an efficient bail. 
Braid Ready
With their strength, casting distance, and sensitivity, braided lines offer many benefits to the offshore angler and any reel you consider must accommodate braid easily. Many of the best saltwater spinning reels are designed to accommodate braided line directly and all you need to do is pick the one which is braid ready and include a rubber gasket.
FAQs
Q: How To Properly use a Saltwater Spinning Reel?
A:
Start by pinching the line against the rod handle, just ahead of the reel, with your index finger. Your finger will hold the line and prevent it from coming off the reel when you flip the bail over. With your free hand, grab the wire bail assembly and flip it over. Now the bail is open and the only thing preventing the line from unwinding from the spool is your index finger. You're now ready to make a cast. With experience, you will perfect your casting technique, increase your casting distance, and improve your casting accuracy.
Q: The Difference Between Saltwater And Freshwater Spinning Reels?
A:
Yes. Saltwater spinning reels are heavy-duty and tougher than freshwater ones as they are designed to resist corrosion caused by saltwater.
Q: Should I Use a Spinning Reel for Big Fish?
A:
It depends. If you are using one of the best saltwater spinning reels that are well equipped to reel big fish, you can go for it.
Q: Are expensive spinning reels worth it?
A:
Yes. They are worth it as they improve your chances of winning over big fishes with complete safety.
Globo Surf Overview
A saltwater angler's best friend is a reliable fishing reel equipped to handle the large and more aggressive ocean fish and the harsh saltwater environment. The above are some of the best saltwater fishing reels offered by some of the best brands in fishing. They are properly designed and manufactured, have strong and smooth drag systems, high bearing count, line capacity, and they're built tough to withstand the highly corrosive and ocean environment. 
Now that you're an informed buyer, you can choose the best saltwater spinning reel for your style of fishing, target species, experience level, and personal preference, and have a great saltwater fishing experience next time.
More Fishing Reviews:
More Reel Reviews:
Do you love saltwater fishing? What's your go-to spinning reel? What was your most impressive catch with it? Share your experience in the comment box below