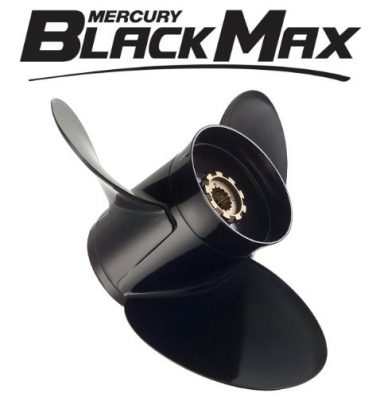 See Customer Owner Feedback >>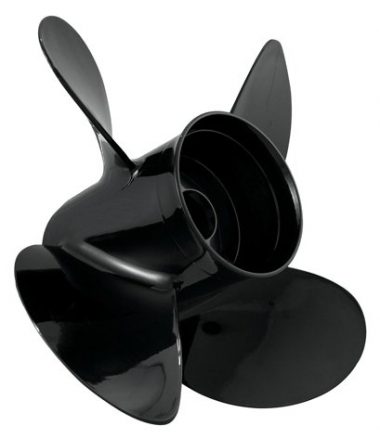 See Customer Owner Feedback >>
Choosing a boat propeller isn't as simple as selecting the one that you like the look of and placing it on your boat, as there is a lot more to it than that. Choosing the best boat propeller involves considering the material, weight and size among other factors.
Here at Globo Surf we have written a buying guide and checked the boat propeller reviews to help you make sure you are confident in selecting the perfect propeller for your boat. By the end of this article, you'll be fully aware of all your options and how to make the right choice.
How To Choose The Best Boat Propeller – Buying Guide

Material
Propellers generally come in three different materials of stainless steel, aluminum or plastic. Plastic blades are often used for smaller boats and don't have the same type of power or durability. In terms of the two metals, steel is often seen as the better option as it is stronger and can have higher levels of performance as the blades will be thinner. Aluminum though is still a good material and tends to be a lot cheaper.
Elevation
While most boats will clearly be used at sea level there are times when you might be much higher with a mountain lake being the perfect example. The lack of oxygen at a higher altitude can mean that engines aren't able to produce the game amount of power. One way to accommodate this is by selecting a propeller which has a lower pitch.
Weight
Weight can also affect the performance of your propeller as if you have a heavy load then your existing propeller might have too much pitch and cause your engine to not being able to run at full capacity. The solution around this is to either have two propellers with different pitches to compensate or simply have two different complete propellers depending on your circumstances.
Ventilation
This is a problem that can happen when either air from the surface, or the gas from your exhaust, gets pushed past the propeller blades and they can't perform as they usually can. This can cause your propeller to over-rev as it overcompensates. Ways to avoid this are to ensure that it is installed lower on the transom and to get a high-quality propeller that can deal with the issue.
Cavitation
Cavitation is where water vaporizes due to a lack of pressure on the propeller blade. An excess amount of this action can lead to erosion on the metal. Avoiding cavitation can simply be done by ensuring you have a high-quality prop as this problem is caused by flaws in the blade, poor polishing and poor design. Even with a quality propeller though you'll want to regularly inspect it to ensure it stays damage-free.
Size
The size of a propeller has two key numbers as we have shown before. The diameter is twice the distance of from the center of the hub to the tip of the blade, it's measured like this as you can't measure across the whole propeller as the blades aren't in line. Generally the larger the diameter, the larger the engine it can be installed on.
The pitch is the adjudged distance that a propeller will travel during one rotation. Pitch can be seen in the same was as gears on a car, so sometimes you need a lower pitch to get your boat moving.
Blade
Both three and four blade propellers work well. The three blade option will give you performance as well as a higher top speed and a four-blade propeller will work well with more difficult conditions and boats where top speed isn't as critical. Four blade options would increase your fuel economy but decrease your RPM.
FAQs

Q: Why Do I Need A Boat Propeller?
A:
The propeller has long been the most common way for a boat to travel through the water as it thrusts you forward into the water. Selecting the right one will give you a higher level of performance and also avoid any disaster of buying one that could break.
Q: Should I Store My Boat Propeller With The Boat Or Separately?
A:
There is little reason to detach your propeller after each use. Like with any time you just want to ensure that it is dry and safely stored away until the next time that you use it. With that in mind, it's important to find the perfect boat cover to keep your boat safe when it's not in use.
Q: What Type Of Maintenance Is Needed?
A:
When it comes to your propeller you want to regularly check it to see if there is any damage. Even though it has corrosion protection you want to make sure that it stays dry when it's out of the water. If there are any signs of damage on your propeller then you need to ensure that this is either repaired or replaced as soon as possible.
Globo Surf Overview
Having the best boat propeller is important as it makes sure that your engine is performing to the desired levels and you're not wasting any fuel. Along with the likes of a bilge pump and the right anchor, the propeller is one of the items on the boat that you simply have to get right.
It is also important for safety too, you don't want to be out there relaxing while casting out a fishing line or firing up your grill only to find out that your propeller has broken and you need to call for help. Having a well-made propeller can stop such disasters from happening.
As this buying guide has shown, selecting the right one involves taking a lot of aspects into account such as the diameter, pitch and the materials that they are made out of. Whether you're looking for a motorboat propeller or a performance boat propeller, all the options are covered here. Selecting the best marine boat propeller is important so you can head out onto the water with confidence.
Once you have taken everything into account then you will have a much clearer picture on what the best propeller for your boat is. Once you have made your choice then you can head out on the water safe in the knowledge that you're being powered by a great propeller which isn't going to let you down when you most need it.
More Boat Reviews:
Globo Surf Boat Propellers Review
; ; ;
★★★★★
"
Detailed, objective, and lot's of options. This article is what I was looking for. I am in need of a new boat propeller and your article is guiding me.
"