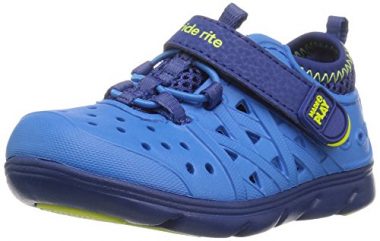 See Customer Owner Feedback >>
See Customer Owner Feedback >>
Let's face it, kids are hard on their clothes, especially their shoes. This gets magnified when water and mud are in the equation. All kids love jumping in puddles, running to splash in the waves, following dogs through streams and off roading into the bush. You can't leave their feet unprotected as the hot sand and sharp rocks can quickly turn a good day bad. That is where the best kids water shoes come into play.
There are many options on the market, that is why we have found and compiled a list of the best toddler water shoes. These shoes are made tough so they can withstand all the dirt, sand and mud your kid throws at them. Choosing the best water shoes for your toddler doesn't have to be an overwhelming task any longer.
Ready to get started? Let's go.