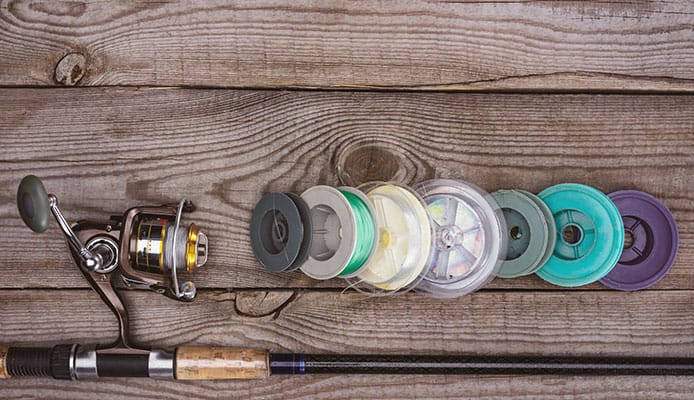 OUR TOP PICK

---

EDITORS CHOICE

---

BEST VALUE

---
It can really be a challenge especially for a beginner to choose the right fishing reels. It gets even more complicated when the focus becomes specific – Ultralight spinning reels.  Spinning reels are best designed for shorter ranges compared to other fishing reels such as baitcaster reel. Spinning reels also allow for easier snapping of the line thus, easing your fishing experience.
The best Ultralight spinning reels have to be strong enough to hold a fishing line. Additionally, a good spinning reel should be easy to use as well as very smooth and quiet when being used. An even more important property, like their title suggest, the best spinning reels have to be Ultralight to ease the fishing process and avoid fatigue.  The spinning reels need to have a waterproof drag system as well. The top rated Ultralight spinning reels are housed in aluminum or stainless steel whilst their drag systems are constructed of carbon fibers. Listed below are the best Ultralight spinning reels in 2023, with an outline of why they are considered the best.
How To Choose An Ultralight Spinning Reel – Buying Guide

Size
Reel size should always be put to consideration when choosing a spinning reel. A very light reel affects its drag strength and line capacity, thus, your reel may not work as efficiently and also risks straining your body. An ideal reel size is at least a minimum of 10 ounces that can support at least 110 yard lines.
Related Review: Spinning Reel Under 50
Capacity
A reel with a lighter line capacity works well in a lighter and smaller environment to avoid the risk of entanglement. A reel with a lighter line capacity attached to a heavy line will also ruin the experience making the reel a lot heavier and dysfunctional.
Speed And Power Ratio
Speed and power ration simply show you how many times the spool rotates when you turn the reel handle. Thus, yu want to use more power for trickier fish to catch. Always consider the reel power when looking for the right choice.
You might also like: How To Spool A Baitcaster Like An Expert
Weight
Weight is also an important factor to consider. When putting together your gear – reel, rod, line and tackle, they have to be compatible and just the right weight to work together in a synergy. Plus, light weight makes it easier on you and your body!
Drag
This is the ultimate factor to consider. With the right line size and drag on your reel, you are guaranteed to catch the fish, your reel was made to catch! The drag system must also be designed to be smooth, sturdy and durable for a pleasant experience.
Construction
Light weight material is the way for Ultralight spinning reels. Always go for aluminum, graphite or carbon composite material, these are guaranteed to be sturdy and definitely light weight. Always consider perfectly built reels with no risk of snags where the line passes.
Bearing System
More bearings do not guarantee smooth operation of the reel. However, less is also not good. Do not go for reels with less than 6 bearings as they are not enough o guarantee a smooth performance. Well placed, sealed or corrosion free bearings such as alloy or stainless steel bearings are a start and will definitely survive the water environment.
 FAQs

Q: Why Do I Need an Ultralight Spinning Reel?
A:
Ultralight spinning reels are ideal for light fishing. Their properties and make allows for easier and comfortable fishing process plus they are just the right price.
Q: How Does A Spinning Reel Work?
A:
They have a spool to which a line is attached to, the line is driven by lures weight. This mechanism is brought about by flipping a bail wire which releases the line. The spinning reels are attached to the rod to which they suspend underneath.
Q: What Are Ultra Light Reels Used For?
A:
Ultralight reels are used for lighter lures and as such catch lighter fish such as trout. They are ideal for light fishing in light waters especially fresh waters.
Related Review:
Trout Spinning Reel
Globosurf Overview
It is clear that the above Ultralight spinning reels are a must have in 2023. The features and usability of these light weight spinning reels are just not that easy to ignore especially for a fishing enthusiast. The one thing to keep in mind is always considering important factor to enable you to choose the right reel for the right fishing expedition. So pick your choice from the 8 gems and go on out and enjoy angling!
More  Fishing Reels Reviews:
More Reel Reviews: