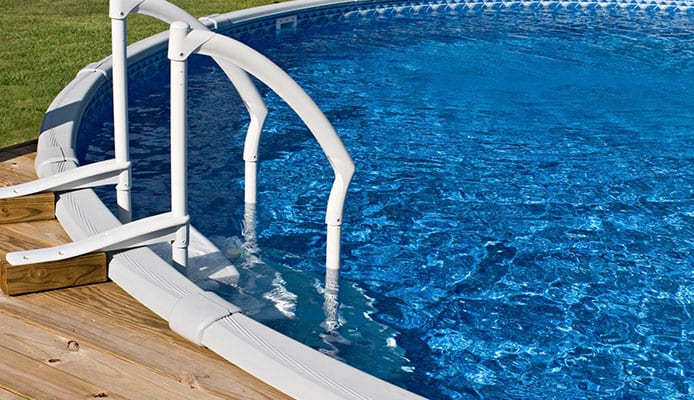 Best Heavy Duty Above Ground Pool Ladder

---

Best Above Ground Pool Ladder For Easy Entry

---

Best Budget-Friendly Above Ground Pool Ladder

---
If you own an above ground pool, a set of pool ladders is necessary to get in and out of it. While most pools come with ladders included, their durability and overall safety are often questionable. Getting reliable ladders will not only make your pool safer, but it will also make using the pool a lot more enjoyable.
When searching for the best above ground pool ladder, you should keep a few things in mind. First and foremost, the model you choose should be stable when climbing up and down. Also, it should be made of tough and durable materials to withstand user weight, sun exposure, as well as pool chemicals.
To help you choose, we have combed through countless above ground pool ladder reviews and created a list with only the highest-rated models. In addition, our buying guide will answer any questions that you have on how to pick out the best above ground pool steps, so don't miss out.