Many people are excited to have a private swimming pool. The idea of having a swimming pool in your backyard can be very enticing. However, inground swimming pools require extensive and expensive construction. Above ground pools are quickly becoming popular options because they are easy to install and affordable.
Two leading brands that manufacture above ground pools are Coleman and Intex. Both Coleman and Intex offer quality above ground pools but Coleman are known for their attractive styles and Intex offer the most affordable models. It may be hard to determine which brand you should choose, or you may be wondering if one is better than the other.
Our guide will discuss both the Coleman and Intex brands to highlight what makes each company stand out. We have the top two choices from each brand that are the best above ground pools on the market.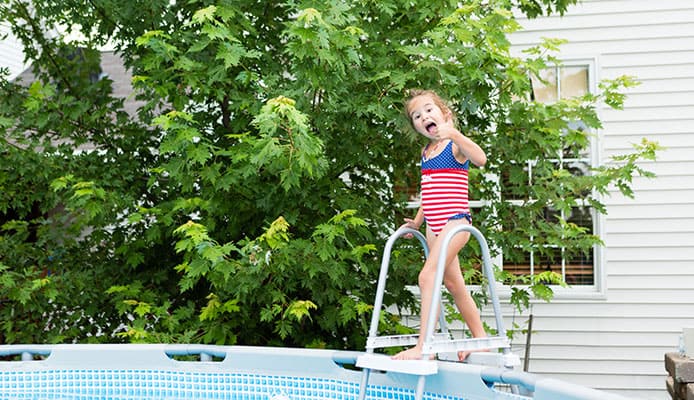 QUICK ANSWER: COLEMAN VS INTEX ABOVE GROUND POOLS: THE ULTIMATE COMPARISON GUIDE
COLEMAN ABOVE GROUND POOLS