See Customer Owner Feedback >>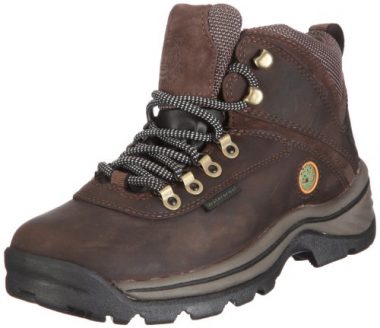 See Customer Owner Feedback >>
The Best Hiking Boots For Women
One of the best ways to see the hidden beauty of nature is to hike through it. Hiking is a great way to get exercise, see amazing views, and catch a breath of fresh air. It doesn't matter if you are experienced or need a hiking guide for beginners. It is obvious that with hiking the mode of transportation used if your own two feet. Therefore, boots are an important gear investment and should always be on your day hiking checklist.
Boots for hiking are crucial support for your feet, especially if you are planning a longer hike or going on a multi-day trek. When you are walking for long distances, your feet can easily tire if they don't have support. The stress on your feet is also higher once you add the weight of your gear, which depending on your trip, can be quite heavy. It is important to spend the time to find and invest in the best hiking boots because the weight of your body and your gear, rests on your soles.
There is a large market of the best lightweight hiking boots. It can be overwhelming to decide which design is best, because there are so many different options offered. There are a variety of brands, factors to consider, and features that change between designs.
Here, we have made a list of the 10 Best Hiking Boots for Women in 2020, so you can see high quality and top rated women's hiking boots choices. You can use our guide to look at what makes for the best boots, as well as find answers to some frequently asked questions.
How To Choose Yhe Best Hiking Boots For Women – Buying Guide

For the sake of your soles, it is important that you invest the time and money to find the best long-distance boots. There are a lot of different choices available on the market, but not all make for a top rated women's hiking boot.
To find the perfect boots, you should pay attention to specific designs and features. The comfort of the boot is important for your feet, but so is the material. Material provides the protection, so the higher the quality the better. If you are going the distance, the weight of your shoes may be important to you. The fit is extremely important. Your boots need to fit just right. Traction, stability, and support can save you and your feet on the trail with durability being key to long lasting boots.
You will want to look at all the features and find the boots that elevate them to the best design they can be. Certain features can greatly add to your comfort on the trail or cater to your own personal preference.
Our guide walks you through the different designs and features that you should consider. Here you can find help in determining what makes top rated women's hiking boots and find answers to your questions.
Comfort
It is extremely important that walking boots for women are comfortable. Nothing would be more frustrating and painful than investing in a pair of hiking shoes for women that make your feet scream. The best women's hiking boots are comfortable for your feet to wear, whether you are only using them for an hour or 24 hours.
Boots are meant to protect, assist, and support your feet from walking long distances and carrying heavy weight. You shouldn't have to spend time with hiking blisters prevention and treatment with the perfect boots. However, it is important to note that not all boots will be immediately comfortable. Most boots do need to be worn a few times to break them in.
You should also consider how heavily padded your hiking boots are in their design. Hiking boots that go above the ankle should provide ample padding to make your foot and ankle the most comfortable. Lower cut boots should still provide padding against the heel, ankle, and Achilles tendon area of your foot. The perfect boots will have padding that is also breathable. All the added material can make your foot hot, but a top rated women's hiking boot will allow for all that heat to escape.
The main purpose and goal of women's hiking boots is to provide your foot with stability and protection. Your feet should be comfortable enough to walk for miles on end and consecutive days, if you are planning a longer trip. Boots are the most important gear that you can bring in your backpacking trips, and comfort should be your first consideration before investing in a pair.
Material
Women's waterproof boots are the best, which means they should be made of a high-quality material. Hiking outside puts you at the mercy of Mother Nature. Unexpected weather can slow you down, but with waterproof boots, it shouldn't stop you. You will want to invest in a pair of hiking boots that has a waterproof design.
You want a hiking boot that has thick material with a waterproof protection, so that your feet stay dry if you ever encounter a rainstorm. Many boots are waterproof, have a waterproof coating, or a waterproof membrane. The location of where you are going and what you expect to hike through can help you determine which level of waterproofing would best suit your needs.
A common material that is used for hiking boots is leather. Leather can be waterproofed and is naturally a thicker material. Leather is often expensive though, so to cut costs other materials like canvas, suede, and nylon may be used too. It is also common in women's waterproof hiking boots, that a mix of materials is used for one design. There may be pieces of leather mixed with suede or nylon. This makes the hiking boots less expensive, but still sturdy and durable.
The material of a hiking boot is what gives your foot protection against scrapes, bumps, stubs, and the weather. One great design extra that many boots have is to place a rubber piece on the tip of the shoe. This rubber piece can protect your toe against an accidental stub or trip against a rock, tree, or other object. The rubber sole would allow for your foot to bounce off an object, rather than get caught, which can cause you to fall and hurt yourself.
Use
How you plan to use your hiking boot and how frequently can affect which pair would suit you best. Take into consideration how frequently you plan on hiking and using your boots and what elements you might face. If you are planning to hike every day, even for short distances, you are still using your hiking boots a lot, so having a sturdy boot is a must. You will also want a durable boot if you plan to hike through water or mud.
The reason it is important to consider how you will use your hiking boots is because it can determine the cost of your boots. The more durable hiking boots are, the more expensive they tend to be. This is because of the materials used for the construction of the boot. Leather will be the most expensive material, while other materials tend to have a more affordable range in prices.
Often, you get what you pay for. Women's summer hiking boots can cost less than a pair of women's lightweight waterproof hiking boots because they may not be as durable. However, if you plan on using your hiking boots often or a lot, the investment will be worth it to have the best pair.
Weight
There are lightweight boots, which can be a great option for day hikes or only a few nights on the trail. However, tougher terrain and longer hikes often require heavier boots. Often, the difference between a lightweight pair and a heavier pair are how high up the ankle they go. Hiking shoes for women will often be cut more like a sneaker, which provides protection only for the foot. Heavier hiking boots that are built for a tough terrain will often go up the ankle to provide support, help absorb any shock, and protect your feet and ankles from rocks.
Lightweight boots give the advantage of carrying less weight, which is typically ideal. People can move faster with lighter shoes, but they are giving up protection. If any gear weighs a little more, it should be your hiking boots, if that's what you need. If you are going for long distances, multiple days, or prefer more support, you should invest in a heavier pair of hiking boots. Your feet will thank you, even if the boots are heavier. Try to find a way to save space with your other gear items, not your hiking boots.
However, the materials used in your hiking boots can help save weight, even if you need a sturdier pair. Women's lightweight waterproof hiking boots will often be made of a synthetic material because that is more lightweight. Heavier hiking boots will probably feature leather because it is tough and durable.
You should look carefully into your hiking plans and invest in a pair of hiking boots that matches your needs. If weight is important for you, finding the best pair of hiking boots would be the most beneficial to you because it could save you weight overall.
Fit
You want to ensure that any pair of walking boots for women that you invest in fit perfectly. A pair of boots that does not fit properly can lead to complications, like blisters, on the trail. They can also be uncomfortable for you to wear, which can lead to accidents when you are walking on the trail.
The perfect fit for a hiking boot is to have enough space for your toes that they aren't all crammed in the front, but not enough space in the back that your heel can't slip. If your heel can slip side to side or up and down when inside the boot, you will likely get blisters, which are an unnecessary pain. If your toes do not have sufficient space it can make walking painful and also give you blisters.
Your feet will also change sizes throughout the day due to swelling. You should ensure that your feet fit comfortably inside your boot, even when they're at their largest size. If you are able to determine when your feet are their most swollen and then try on hiking boots, you are likely to get the best fit. If your feet aren't exactly equal in size, which is very common, you should size your pair of boots to the larger foot.
Another great way to fit your hiking boot is to take along the pair of socks you intend to use your boots with. By trying on pairs of boots with socks, you can get a better idea of how the boots will feel on the trail. You can adjust the size of the other boot by using a thicker sock with that foot, it if feels that there is too much space for your foot to move around.
If you are ever unsure about your size, you can go in-store and ask a store representative to help size your foot and find you the perfect pair of boots. With all the different brands and manufacturer's, not all sizing for hiking boots is universal. If you are unfamiliar with a brand, you should definitely try on a pair of their boots before you make a purchase to ensure you've found the correct fit. Remember that fit is extremely important, so spend the time to properly size your foot and ensure the boot has the correct fit.
Traction
Traction is what is on the bottom of your hiking boots. The sole of your hiking boot shouldn't be smooth, instead it should have ridges and crevices to help you gain traction on rocky, sandy, or uneven terrain. Traction is important for your feet to have a secure grip and stability.
Different hiking boots will have different treads for traction. If you know the terrain you are going to, be sure that your boots match the environment. Having traction gives you security while hiking.
Stability and Support
Stability and support are essential for your feet when hiking on a trail. Rocks, sand, mud, and uneven surfaces can make hiking difficult, so having the correct hiking boots is important. The best women's hiking boots will provide your feet and ankles with stability and support the weight you are carrying.
The support of your hiking boots should be strong enough around the ankle to prevent it from rolling. As well, a sturdy boot that gives sufficient support will keep you from falling. The stability and support of your hiking boots determine how secure you are in your step. You avoid accidents and falls, you want to be certain that your hiking boots won't slip.
One way to ensure you have the best stability and support is to ensure that the traction on your hiking boots is the best on the market. If your feet have traction, they are less prone to slipping and you aren't likely to roll an ankle. A good sole on a hiking boot is the best stability and support that you can provide for your feet.
Lightweight boots tend to provide less stability and support than a heavier pair. It is personal preference in you want ankle support, but if you are going for long hours or long distances, it is highly recommended. It is important that your hiking boots are stable and supportive even if you are only going for a short hike. Top-rated boots will provide maximum stability and support to their user.
Durability
The best women's hiking boots will be durable. Durability is extremely important for your hiking boots because it will keep you safe for every trip you take throughout the years. Durable walking boots for women will be made of high-quality materials that offer protection and support on the trail.
Often women's waterproof hiking boots are the most durable because they are resistant to the water and offer the most protection. However, any pair of the best hiking boots for women should be top notch in terms of their durability. You should pay extra attention to the seam work of your boots. Seams are what hold your boot together and keep your foot protected. High quality seam work makes for a durable boot that won't fall apart while you are hiking.
Hiking boots are expensive and an investment. It would be a bummer to have a pair wear through after only a few trips. Durable hiking boots should be designed well enough to last you throughout multiple trips and multiple years, all while taking a beating from the trail. Your hiking boots shouldn't be defeated by bumps against rocks, stubs against trees, or trekking through the mud. Durable hiking shoes should be able to be clean and maintained, then used again and again.
By taking the time to find and invest in the best women's hiking boots, you will have a reliable pair of shoes that will provide consistent protection for a longer time. Hiking boots that are well-built and made of high-quality materials should easily be able to last a few years, without showing major signs of wear. You shouldn't have to be buying new hiking boots every few seasons.
Breathability
To keep your feet comfortable and less sweat drenched, top rated women's hiking boots are breathable in their design. Often, this is determined by the materials used and the design of the boot. Hiking boots that go above the ankle will be warmer to wear than lower cut designs; though they do offer the most support.
Breathable fabrics like mesh are a great thing to have in the design of your boot. Solid leather hiking boots look attractive, but if you are easily uncomfortable by having feet that feel hot, a mixed material design would suit you best. Hiking boots often have lots of padding and thick materials, but the best design will still be breathable.
Having wet feet while hiking can be uncomfortable and cause unnecessary issues on the trail. Breathability allows for the heat from your feet to leave the boot, so that you aren't walking in sweat puddles.
However, the breathable material of your boot still needs to be waterproof resistant. You want the inside heat and moisture to be able to escape, but outside water elements shouldn't leak into your boot either.
Water Resistance
All hiking boots should have at least a water resistance. It's important to water resistant vs. waterproof and what's the difference. If your shoes are not waterproof to the level you want, you should invest in a waterproofing spray. While you don't want your feet to be drenched in sweat, you also don't want outside water to find its way in. You never know what kind of weather you might run into on the trail or the conditions of the trail. Encountering a little water, shouldn't stop you from continuing your hike and waterproof hiking boots with rain pants for hiking should keep you high and dry.. Women's lightweight weatherproof hiking boots will keep your feet dry through the rain and snow.
It can be dangerous to have wet feet on the trail. Your feet are more prone to having blisters and you can become too cold, both of which are extremely uncomfortable problems to have to worry about on the trail. Therefore, every pair of hiking boots or hiking shoes for women should have some water resistance. The level of water resistance will be dependent on where you are hiking and the trail conditions.
Depending on your trail plans, you may be able to waterproof your own pair of hiking shoes for women or invest in women's waterproof hiking boots. If you expect to be hiking along muddy streams or through low water, a waterproof hiking boot would suit you best. Hiking shoes for women tend to be less than a fully waterproof boot and you can easily waterproof a hiking shoe with your own spray. If you don't plan on trekking through water, this option could save you money, while still protecting your feet from the rain.
It is always better to be prepared for the worst and unexpected. Having hiking boots that have water resistance can give you peace of mind that a little H20 won't put a damper on your journey.
FAQs

Q: What is the difference between hiking boots and hiking shoes?
A:
The difference between hiking boots and hiking shoes comes down to the design. A hiking boot will often be heavier than a shoe and feature more padding for support and stability. Boots will often go above the ankle. The added height protects your ankle from rolling should you misstep. Boots are also often waterproof and made of thick materials. A boot is meant to provide you with all the protection, support, and stability you need.
Hiking shoes are often lighter in weight and have a lower cut design. Hiking shoes may not go over the ankle but have a cut similar to a sneaker. Hiking shoes may also not be as waterproof as a hiking boot, but you can easily waterproof the pair yourself.
Another difference that can determine if you need a hiking boot or a hiking shoe is how you intend to use the pair. If you are carrying a heavy load, going for long hours, or walking great distances, a hiking boot would serve you better and keep your feet from tiring easily. The added support of a hiking boot can give your feet the protection they need to keep putting one foot in front of the other.
Hiking shoes are great for people who are going for short times or distances. The lighter weight of hiking shoes for women can have people moving faster and more efficiently. Hiking shoes are ideal for the casual hikers, rather than the rugged and extreme hikers.
Q: How to clean hiking boots?
A:
How you clean your boots will be determined by the materials used to make the boot. You can learn how to care for leather boots, but if you are unsure about how to clean your boots, another great way to get started is to look at the manufacturer's provided information. The manufacturer should include washing or care instructions that are safe to use on your pair of boots. You may also find information on what type of cleaning agent is safe to use or how to recondition the material, if it is leather, after a cleaning session.
It is important that you care for your boots so that they last you longer and don't develop weaknesses from the ruggedness of the trail. However, you also want to be sure that you don't accidentally damage your shoes during the cleaning process. Certain cleaning agents shouldn't be used with some materials, so it's best to check before you begin the process. It would be frustrating to destroy your pair of boots because you cleaned them incorrectly or used a cleaning agent that was too aggressive.
You may have removed your laces to clean separately and if you have, you want to ensure that you learn how to lace your boots properly.
Q: How to break leather hiking boots?
A:
While boots for hiking should be extremely comfortable for your feet to use and wear, they won't always be comfortable. It is normal for boots to be stiff and rigid the first couple uses. It is important that you spend the time to break in your boots before hitting the trails. Boots that aren't broken in can lead to lots of blisters, which would be extremely annoying and painful to deal with in the wilderness.
You should wear your boots a few times before you go on your trip. You can wear them around the house or run errands; anything to get them to soften and mold to your feet. The key is that you get the materials of your boot to soften against your foot and lose the factory stiffness. It's important to learn how to break in your boots so that your shoes are always comfortable.
It is extremely important that you spend the time to break in your boots before you head out on your journey. Boots that have not been previously broken in can lead to extreme discomfort on the trail, which can be a disaster if you are hiking for long hours or multiple days in a row.
Globo Surf Overview
Your feet carry all the weight of your body and gear while hiking, so it is arguable that boots are the most important gear item you can have. You can't get far on rough terrain barefoot and even with ill-equipped shoes, you can be complaining. By investing in the best all-weather hiking boots, you are more likely to enjoy your experience and time in the great outdoors.
Your boots should assist you in your journey, not hinder you. Blisters and chaffs can make for painful steps but spending the time to find the proper pair of boots for your feet and your needs, will save you pain, time, and money.
With all the different options available on the market, you should have plenty of designs to choose from. It is important that you spend the time to determine what you need and find the boot that has the perfect fit. With top rated women's hiking boots, the places you'll go will be unending. If you know exactly what you are looking for, you can save time and money by investing in the best lightweight hiking boots.
More Boots Reviews
More Backpacking/Hiking Reviews:
Do you own a pair of the hiking boots that made it onto our list? Let us know how it has worked for your outdoor needs in the comments section below.
Globo Surf Hiking Boots For Women Reviews
; ; ;
★★★★★
"
Great guide. Very good info. I appreciate the help.
"