See Customer Owner Feedback >>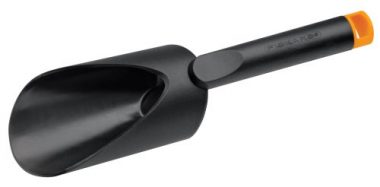 See Customer Owner Feedback >>
If you're going to be going on a lengthy backpacking trip then you can't avoid something that every human has to go through, and that is going to the toilet. Digging your own pit in order to cover this up is called making a cathole, and you need the best backpacking trowel in order to make one.
The best backpacking shovel will be able to get the job done as quickly as possible and let you get on with the rest of your day. A hiking trowel can come in useful in other circumstances too and it is a great tool to have in your bag.
In order to find the best one it needs to be light enough to carry but strong enough to dig quickly. Here we will look at the key features as well as the backpacking trowel reviews to leave you fully confident that you know what to buy and how to find it.
Backpacking Trowel Reviews
How To Choose A Backpacking Trowel – Buying Guide

Weight
Weight is going to be a key part of any backpacking gear as you want to be able to keep everything as light as you possibly can. As these products are going to be made out of thin metal or plastic, they are generally going to be quite light.
Most of these products will weigh in at around the 2 ounce mark which is going to be fine to easily fit in with your other items. There are going to be a few trowels that are lighter than that if you really wanted to be ultralight with your backpacking.
As this isn't an item that you are going to be using the time, you don't want it to take up much weight or space in your bag. You want to make sure that it is going to be light but also strong enough to be able to do the job that it was made for.
Durability
Durability is one of the key considerations when it comes to a backpacking trowel as you don't want it to break too easily. These pieces of equipment could potentially be placed under a high amount of stress when you are digging and they need to be able to cope with that.
These trowels though are going to be made out of thin material and therefore you do need to bear that in mind when you are trying to dig. Trying to apply too much force to the most durable of trowels might be too much for it to cope with.
One large part of durability is the trowels material as this will naturally play a crucial role. This can be difficult to judge as metal is generally stronger than plastic but there are many great plastic models out there which are going to be extremely durable.
Length
While you wouldn't want a trowel to be too big that it is too big for your backpack, it still needs to be long enough to be able to dig a decent hole. The depth of the hold is helped massively by the length of the product.
When it comes to a cathole it needs to be at least around 6 inches deep but ideally it should be around 8 to 12 inches deep. In order to do this easily you need a trowel which is going to be long enough to be able to dig such a whole.
One aspect which can help you with the length of the hole that you are going to dig is for the trowel to have measurement markings on the side of it. Most people would be able to trust their eye though in judging whether or not the whole is going to be big enough.
Material
When it comes to these backpacking trowels, they will either be made out of three materials and they will either be aluminum, plastic or titanium. All three products have their advantages and disadvantages.
Plastic – There are plenty of plastic trowels on the markets which can all be made of slightly different formulas and therefore it can be hard to judge exactly how good it is going to be at digging. This is where it's important to check the user reviews and see what type of plastic it is.
The advantages of plastic are that they are very light and also a cheaper option too. They do a very good job of digging but aren't going to be quite as effective when they encounter something hard such as a tree root.
Titanium – If you are looking for the best material for a backpacking trowel then you don't need to look any further than titanium. The reason for that is that for its size it is extremely light and very strong too, therefore it is able to do the job of building a cathole very easy.
As with most things though, there is a downside otherwise all of these products will be made out of titanium. That downside is going to be the cost of the product which will be more than the other two options, but this is the best choice if you have the budget.
Aluminum – This is a material that sits as the best of both worlds in regards to the other two options that we have featured. It is stronger and more durable than plastic but it is going to be cheaper than titanium to give you a good balance.
The metal is going to be able to cut through the harder ground quite easily and often comes with a serrated edge to make that cutting even easier. All these materials have their good points and therefore it is up to you which you prefer to choose, a lot of people see aluminum as a good balance between the materials.
Digging Edge
The digging edge is going to be an important part of making the job at hand as easy as possible. If you need to use a cathole then you obviously don't want to be spending too much time trying to make one and therefore you want a product that is as easy as possible.
A lot of these trowels come with a serrated edge and that is going to give you a good amount of cutting power then you are going through the ground. This is going to be especially useful when you are trying to cut through tree roots.
Most plastic options don't have this serrated edge as the actual material isn't going to be strong enough to cut through difficult ground. The edge on these blades should be thin enough that digging is still going to be quite easy.
FAQs
Q: What Is A Trowel And Why Do I Need It?
A:
Trowels are a tool which has been commonly seen in gardens for a very long time. They are able to be used for breaking up the earth and making small holes for such takes as planting new flowers or possibly removing all weeds.
In the backpacking world the trowel is going to be used to dig a small hole in order to be able to create a cathole. This is going to be able to help keep nature as pure as possible. It is also going to be able to keep things hygienic if you are going to be in a camp for a long time.
Another obvious point is that, if you are on a hiking trail, it's also going to be polite for other backpackers who won't want to stumble onto your waste product. It may seem like a chore to have to bring a trowel but it plays an important role in keeping yourself and nature clean.
Q: Why Plastic Trowels Over Metal Trowels?
A:
When it comes backpacking it may seem like an obvious choice that you should get a metal backpacking trowel in order to get the job done as easily as possible but this isn't always going to be the case as some plastics will be able to do a brilliant job.
The trouble with judging plastic is that there are a million different types out there and it's a material that can be made to be incredibly tough or really flexible. Technology keeps improving with plastic and some of these trowels are incredibly hard and durable.
There are also a few issues that can happen with metal trowels and one of them is that they can often be heavier than their plastic counterparts and more liable to rust. When picking a backpacking trowel you shouldn't just dismiss plastic products out of hand as some of them are very good at being able to produce your cathole.
Globo Surf Overview
When you are out there on a long backpacking or camping trip then you need to be able to get rid of human waste in the right way. If you are in a more static camp then you will want a latrine well away from your sleeping area and if you are backpacking then you want to be able to dig a cathole that you are able to fill in every time you go.
As we have seen here, when choosing a trowel it generally comes down to a choice between metal or plastic and both of those types have their qualities, whether that metal is going to be made out of titanium or aluminum. It's important to balance all their key features and price before making a decision on which would be the best.
There are other factors which are going to be important too, such as weight. When you are out backpacking you want to make sure everything is as light as possible and therefore weight is going to be a key issue. This is going to increase in importance if you are going to be backpacking for longer.
After that there are other issues too such as the digging edge. You want to make sure that it is going to be strong enough to be able to cut through the soil. This is a job that you want to have done as quickly as possible and therefore you don't want a trowel which is going to make hard work of it.
The length will also important too as you want a trowel that is going to be long enough to easily dig a big hole but not too long that you are going to find it difficult to fit in your backpack.
Once you have considered all those key features then you will be able to pick the best backpacking trowel for you. When you do you'll be able to dig that cathole quickly and efficiently, allowing you to get on with your day as quickly as possible.
More Backpacking/Hiking Reviews:
Globo Surf Backpacking Trowels Reviews
★★★★★
"
Very good info. I choose your product n.5 we use it all the time. Great value!
"